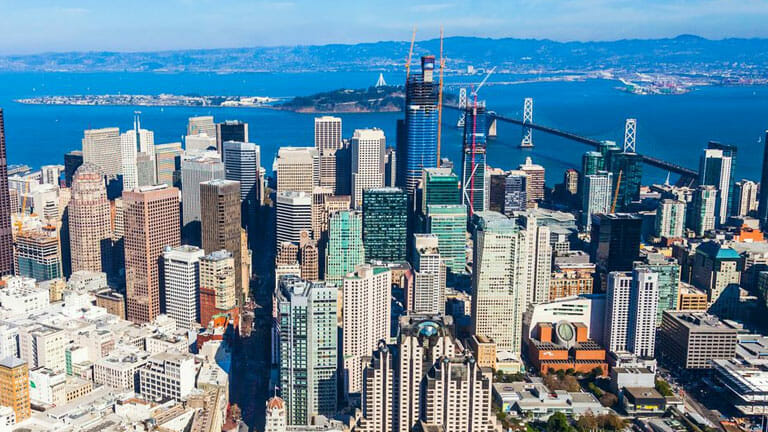 Discover the Bay Area's Splendors with Our Exquisite Limo Tours
Embark on an unforgettable journey through the Bay Area's most iconic attractions and scenic wonders with our luxurious limo tours. Our experienced chauffeurs will guide you through the region's famous landmarks, ensuring a personalized and immersive experience tailored to your preferences.
San Francisco, the crown jewel of the Bay Area, awaits you with its enchanting sights. Marvel at the majestic Golden Gate Bridge, an architectural marvel that has become an emblem of the city. Explore the intriguing history of Alcatraz Island, once home to a notorious prison. Immerse yourself in the vibrant atmosphere of Fisherman's Wharf, where delectable seafood, street performers, and charming shops await.
The scenic drives through Napa and Sonoma wine country beckon as you venture beyond San Francisco. Indulge in the picturesque landscapes and world-renowned wineries that make these regions a haven for wine enthusiasts. Taste exquisite vintages, take in the rolling vineyards, and immerse yourself in winemaking.
Personalized tours to specific destinations are also available, allowing you to craft your unique experience. Whether you have a hidden gem in mind or wish to explore off the beaten path, our chauffeurs will bring your vision to life, ensuring an unforgettable adventure.
The cost of our limo tours depends on your group's duration and size. We offer flexible options to accommodate any number of passengers, ensuring a comfortable and luxurious ride for everyone. Sit back and relax in our opulent limousines as you soak in the breathtaking scenery of the Bay Area.
The Bay Area boasts an array of captivating destinations. San Francisco captivates with its iconic cable cars, Victorian houses, and the allure of Silicon Valley, a hub of technological innovation. Yosemite National Park is a natural wonderland that offers awe-inspiring vistas of towering granite cliffs, majestic waterfalls, and serene meadows.
Monterey Bay allures visitors with its coastal charm, where you can partake in exhilarating activities like kayaking and scuba diving. Explore the wonders of the deep at the renowned Monterey Bay Aquarium. Santa Cruz, a vibrant beach town, invites you to indulge in its lively boardwalk, amusement park, and pristine beaches.
Berkeley, a cultural epicenter, showcases a vibrant arts scene and is home to the prestigious University of California, Berkeley. Livermore, known for its wine country and the exquisite Livermore Valley wine region, promises a delightful journey for wine aficionados.
These descriptions only scratch the surface of the countless attractions and activities that await in the Bay Area. Each city and region possesses a unique allure, providing a tapestry of unforgettable experiences to explore.
Book your extraordinary limo tour of the Bay Area today and allow us to unlock the region's hidden treasures while providing you with impeccable service, opulent comfort, and cherished memories that will last a lifetime.